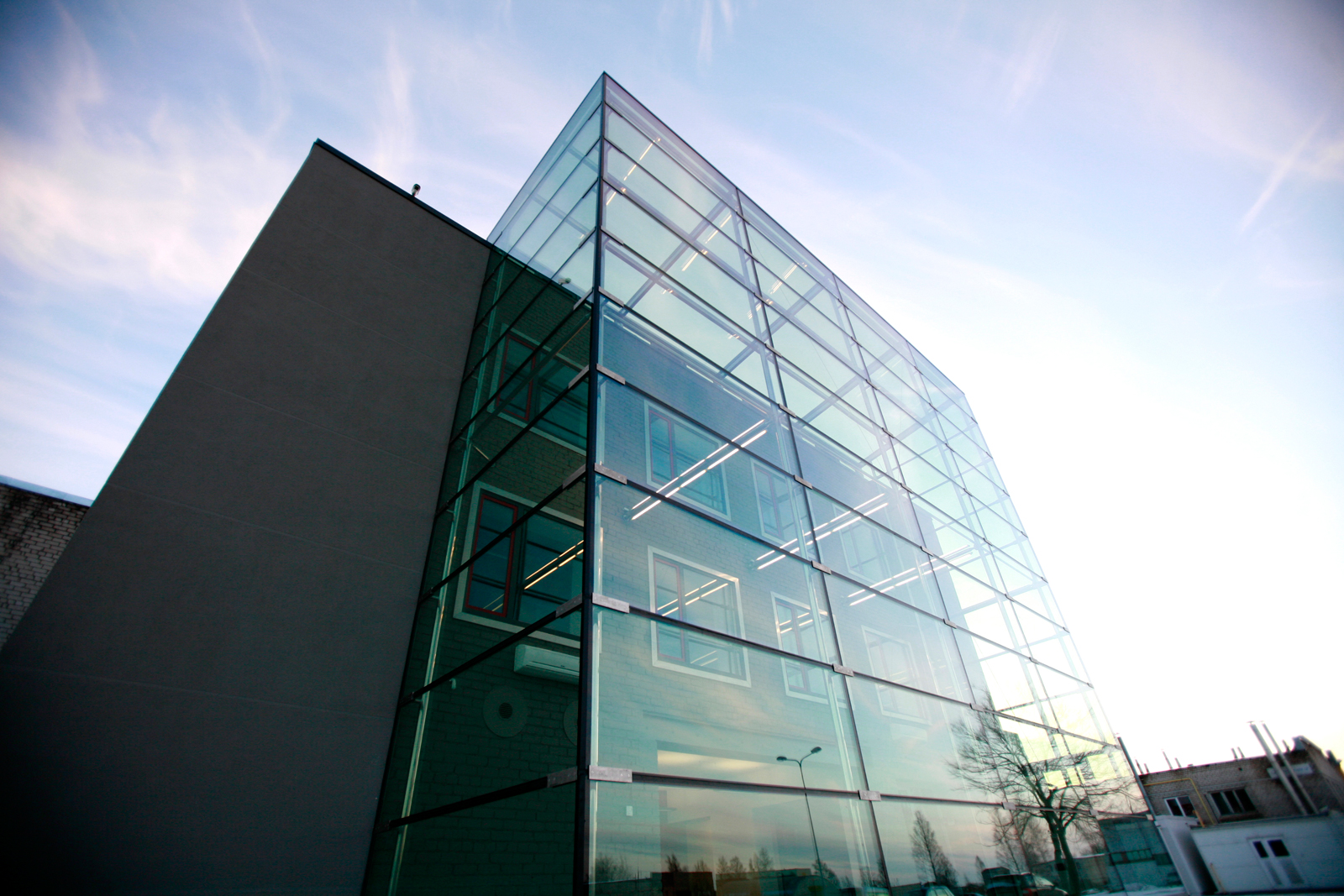 19.08.2020
In 2019, UPB group's consolidated net turnover reached 212 million euros. It has grown by a hundred million euros since 2015.
UPB is proud of having completed a number of major Design&Build projects. The biggest of them is the Boeing 747-8 hangar in Baku Airport, Azerbaijan, the total area of which is 8046 m2. The designers had to account for seismic activity, high winds (41 m/s) and the peculiarities of fire safety regulations. Meanwhile, the Liepāja Olympic Centre's Tennis Hall was completed here, in Latvia. Last year, UPB signed the contract for the design and construction of the SĀGA shopping centre, making it the biggest Latvian project in UPB's history, with a total area of 59,000 m2.
Major framework, facade and 3K projects, which combine glass, steel and concrete structures, have been performed for the export market. The most extensive projects completed last year include the headquarters of the beer manufacturer Carlsberg in Denmark, for which UPB designed, manufactured and installed a facade coated in copper and copper composite, as well as the Princeton 13-floor office building in Sweden, and the Parallell 16-floor office building in Norway. The Fargskrappan community building was an impressive 3K project in Sweden. The building has 15 floors, and its frame was built using 760 t of steel and 4090 m3 of concrete, while the facade consists of glass structures of 12 colours (a single element may have up to six different colours).
We have been increasingly active in getting involved in the early stages of various projects, sharing knowledge and consulting our clients in finding the best solutions for their buildings before any design work is carried out. There have been more projects with highly processed wall elements, such as factory-installed windows, brick treatments, tile finish, terracotta finish, pigmented concrete, curved surfaces, GRC solutions etc. UPB boasts extensive expertise in the fields of sustainable and energy-efficient construction, and we are very happy to see it used in Latvia: the UPB-built Liepāja Olympic Centre indoor arena was declared 2019's most energy-efficient civic building in Latvia. On our construction sites, we are continuously working on implementing new occupational safety solutions: working in a safe and responsible manner is a priority in everything UPB does.
In order to facilitate further development of the UPB group, we invested in nearly all of our business structures. A new transit-mixed concrete facility was set up in Latvia, and we continue modernising our transit-mixed concrete infrastructure and expanding the vehicle fleet. Our concrete transport and pumping service experiences stable growth in Sweden, and we have gained reliable business partners and prospects for expanding into Norway and Denmark.
< Back to news list