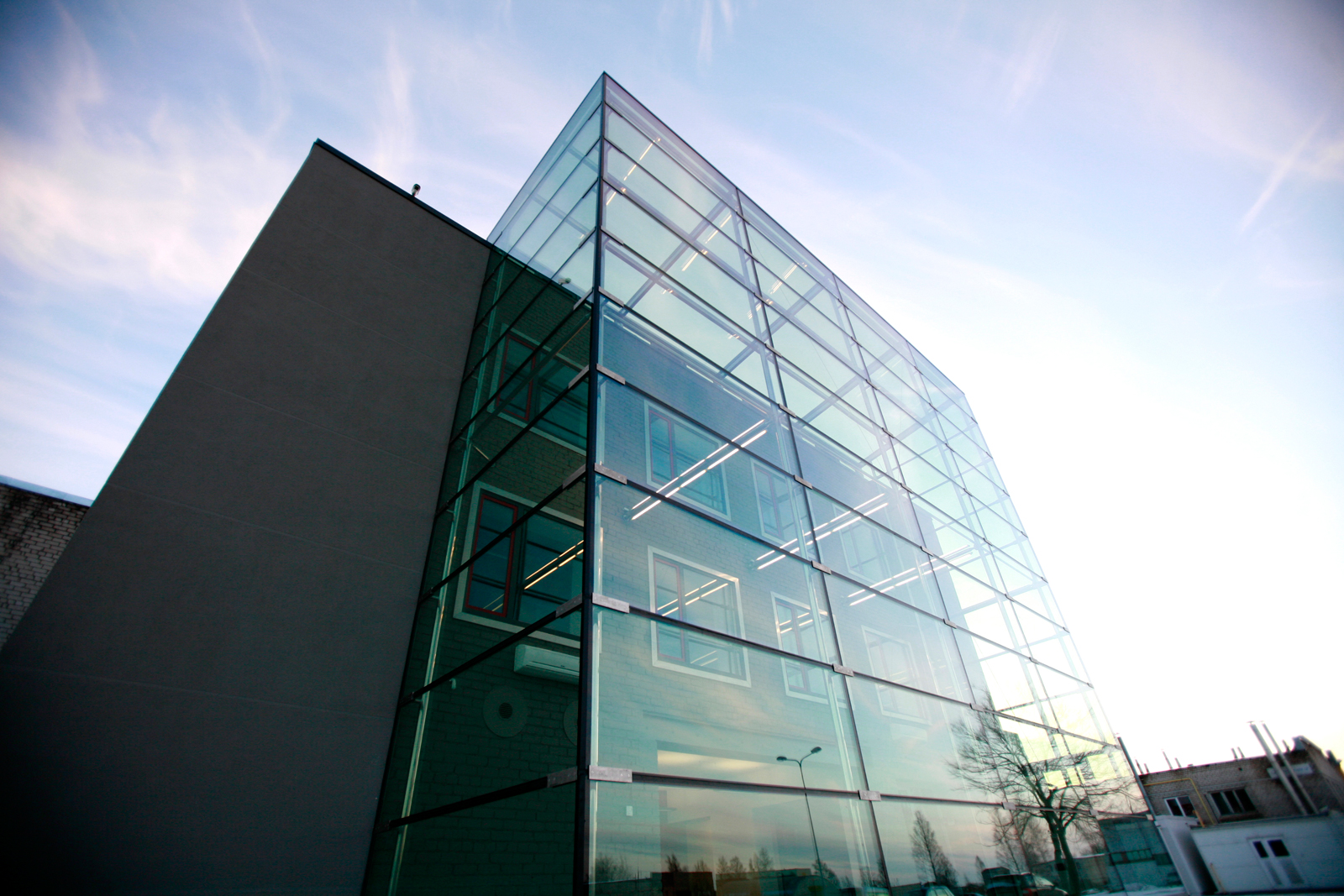 Element facades
Advantages of element facade solutions: architectural diversity, individual and creative solutions, high energy efficiency and sound insulation indicators, as well as significant time-savings in the installation of such solutions.
Advantages of element facade
This solution allows combining various components and materials in a single element, and in the facade in general – opening elements, insulation materials, ventilation systems, variety of solar protection systems, lighting, as well as countless variations of building plastering – wood, metal, ceramics.
Since the product is manufactured 100% industrially, the possibility of mistakes in the assembly process is reduced to a minimum. Permanent control of production process from the very beginning until the final product provides the highest quality level. It shall be also noted that the assembly of structures is not affected by weather, which means the installation of element facades can be performed in nearly any weather conditions.
With element facades the time savings in the construction process of the object are nearly by 50% higher than with other facade systems, because the structures are delivered to the object in pre-assembled format. Since a facade is installed floor-by-floor downwards, significant time economy is achieved due to the fact that interior works and construction of shell of the building can be continued in parallel with installation of element facades.
< Back to product list