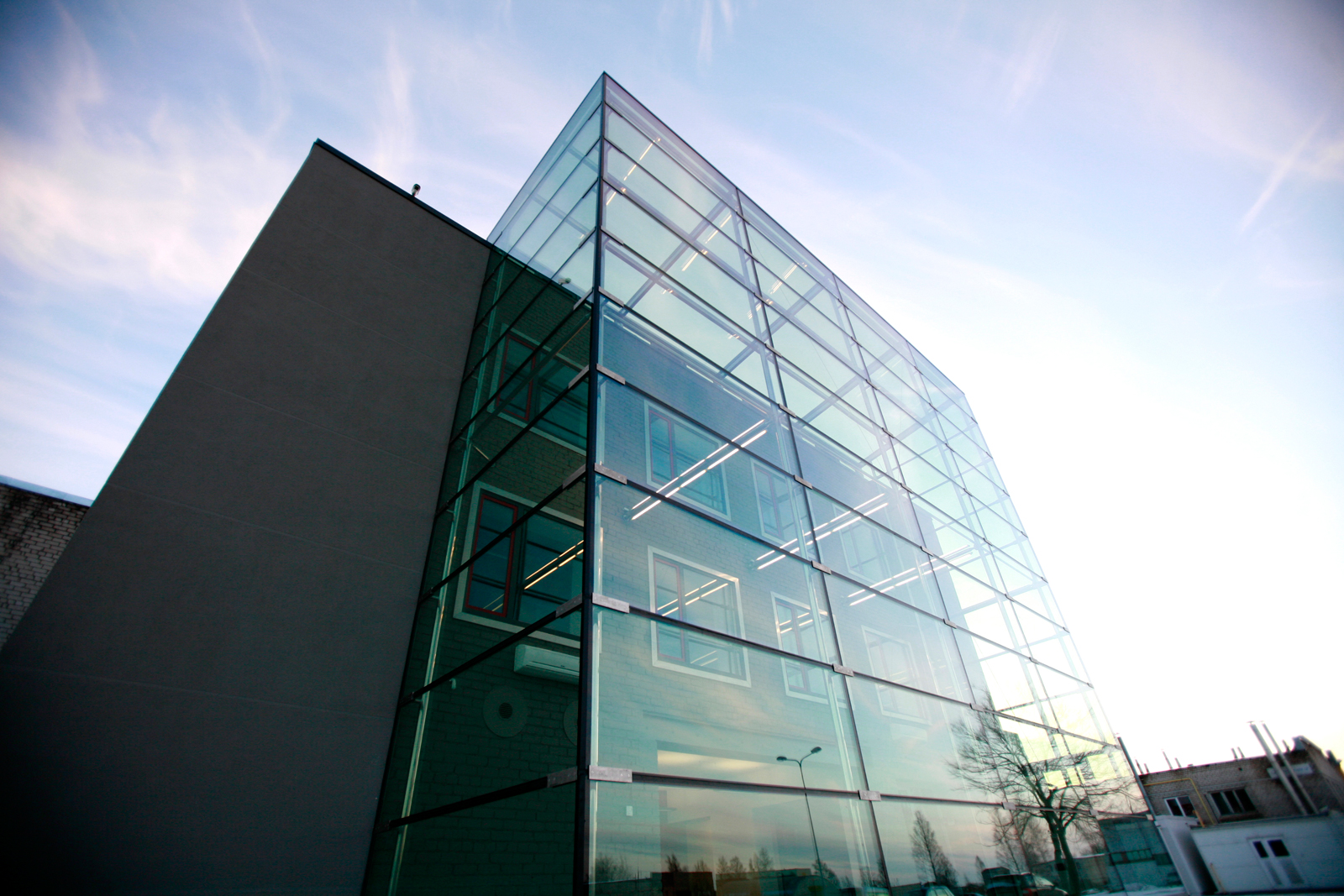 Strut-beam facades
Profiles and parts of strut-beam facades are produced in the plant, but facade itself is assembled step by step on site - first, by connecting struts and beams first, followed by glazing works. Assembly of strut-beam facades can only be commenced after the assembly of shell is finished, furthermore, assembly of strut-beam system is exposed to weather risk - rain, snow and freeze can significantly affect the duration necessary for the assembly of structures.
Advantages of strut-beam facades
Advantages of strut-beam solution - architectural diversity allowing maximum implementation of architectural wishes in reality.
Strut-beam system allows implementing a broad variety of vertical facades and glass roofs and design ideas. Ideally suitable for segmented facades and glass roof solutions of various slope and geometry.
< Back to product list